15 Fall Cookie Recipes you Need to Try!
We may earn money or products from the companies mentioned in this post.
I feel like, when the cooler weather comes, it's almost required to consume or make delicious baked goods. I can't be alone in this feeling. While watermelon, corn on the cob, and ice cold lemonade pretty much are THE foods of summer, it's like cinnamon, pumpkin spice, maple, and cranberries are THE foods of fall, right? If you have children, you may be consuming insane amounts of candy later on in the season, but that doesn't mean that you shouldn't try at least one new cookie recipe. I found 15 new-to-me cookie recipes that I'm pretty certain you'll enjoy, too. No, they're not all pumpkin, but all seem to scream "fall" to me. Give them a shot, try out one or a few new recipes. I'd love to know which ones you liked! I saved all of these in one of my Pinterest boards. For these recipes, and so many other recipes, decorating ideas, fashion, parenting tips…you name it…follow me on Pinterest.
Mini Pumpkin Pie Slice Cookies – quite possibly the most adorable cookies ever
Cranberry Orange Shortbread Cookies –  I love cranberry and orange flavors together!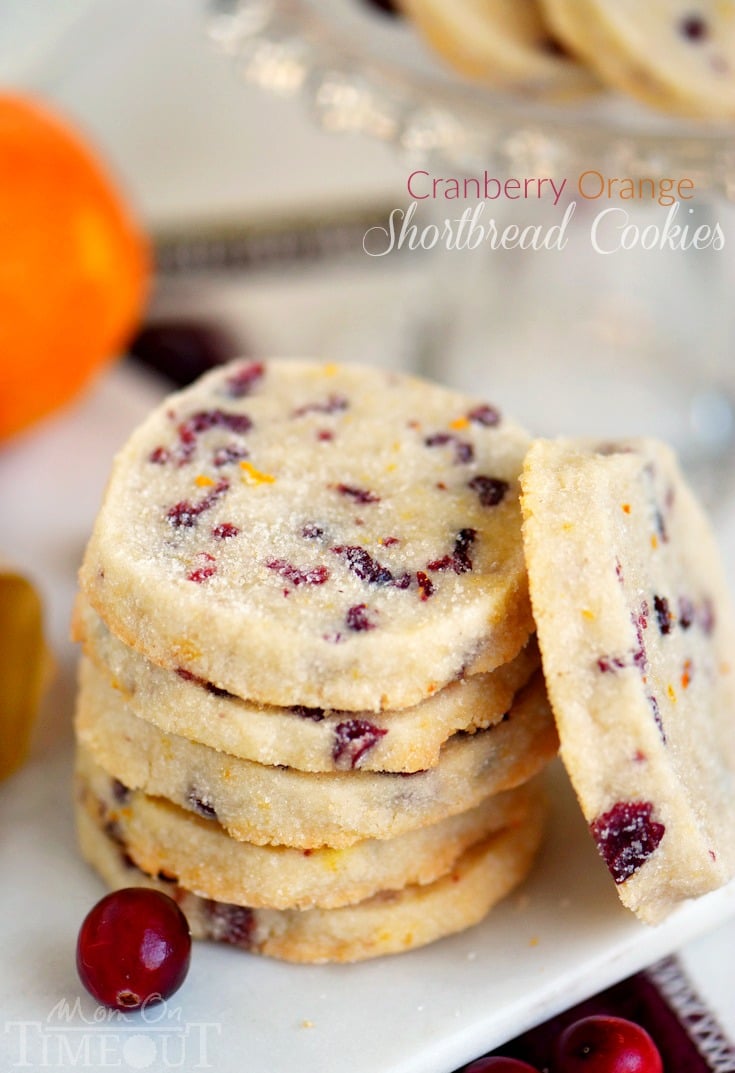 Soft Baked Gingersnaps – something so warm and inviting about gingersnaps in the cool weather!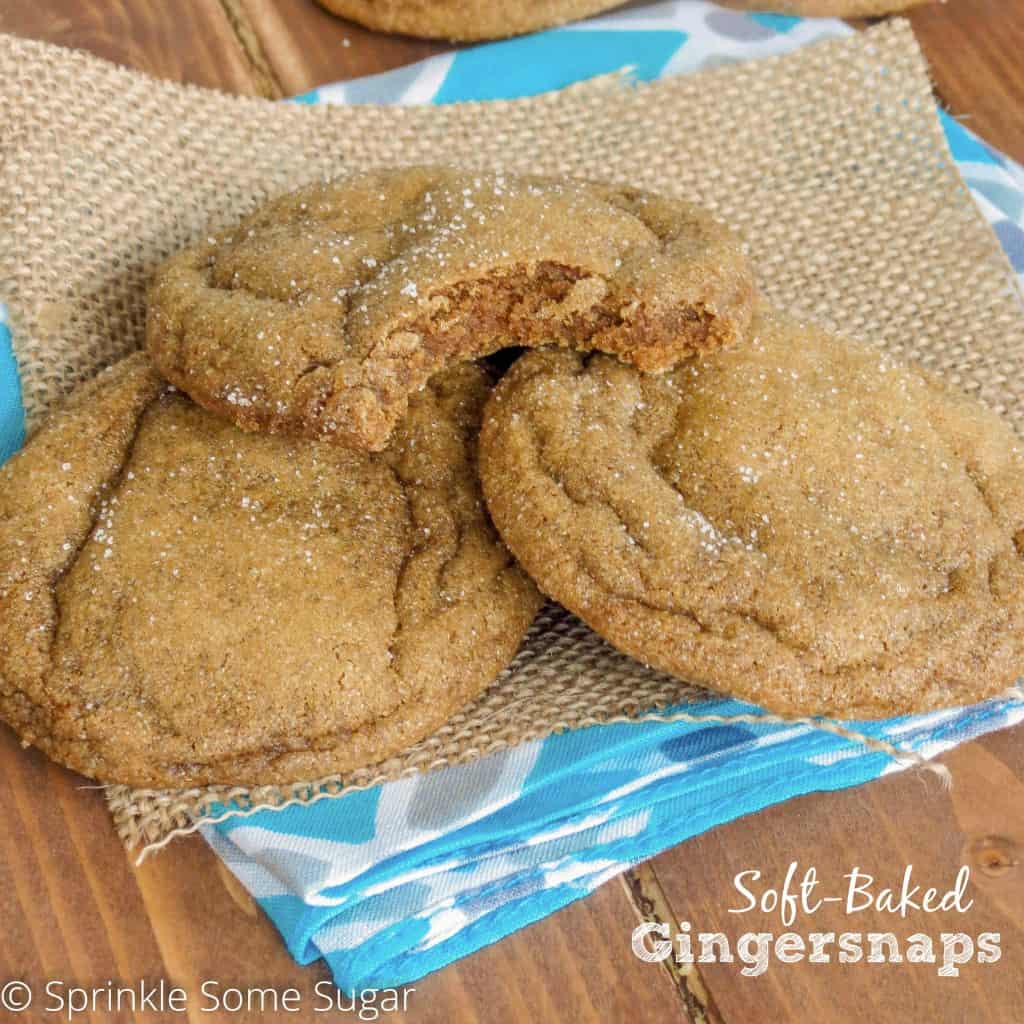 Glazed Maple Shortbread Cookies – this recipe is so so easy!
Apple Butter Snickerdoodles – Who would've known that snickerdoodles could become even MORE delicious?!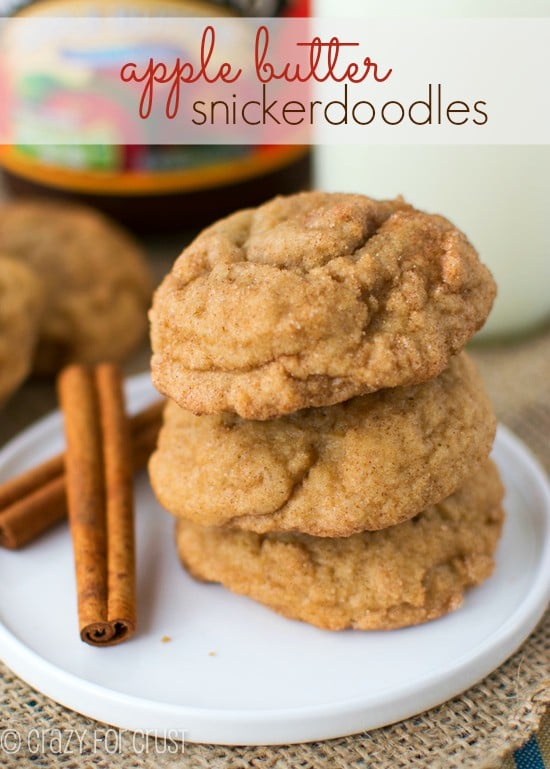 Pumpkin Spice Chocolate Chip Cookies – it's got pumpkin in it, so that'll be a "yes, please" from me!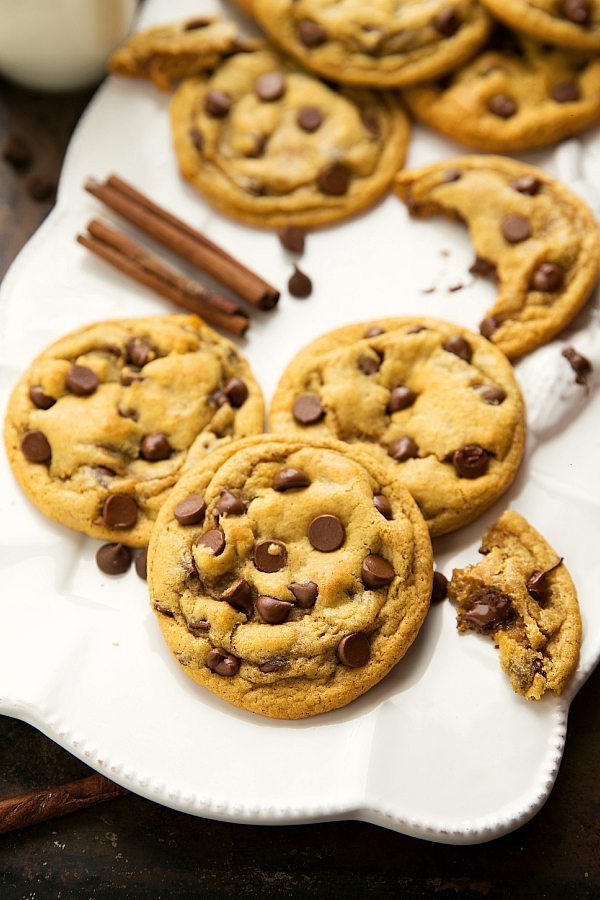 Pumpkin Oatmeal Chocolate Chip Cookies – the oatmeal makes them healthy, right?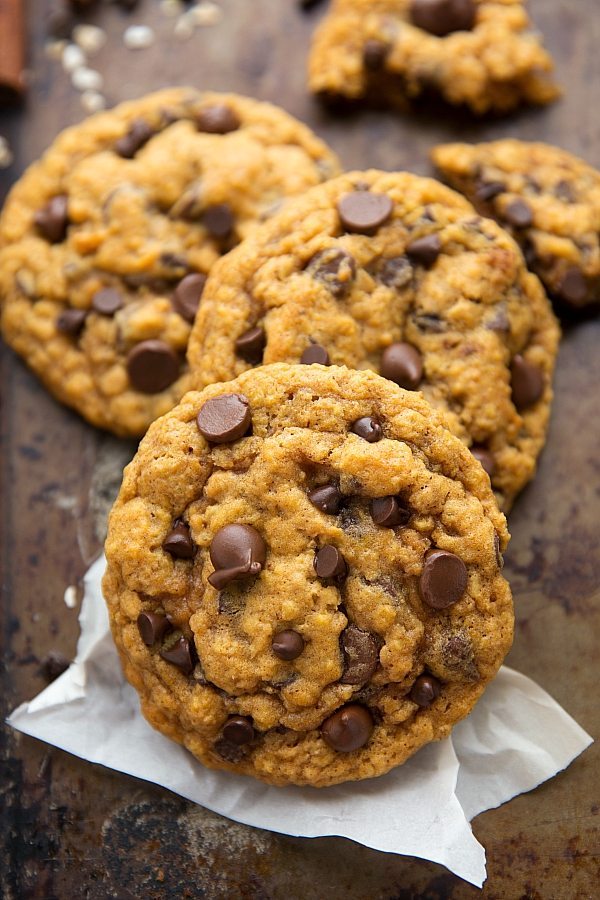 Pecan Pie Cookies – Oh Em Gee, I can almost taste them just from this photo!
Soft Pumpkin Cookies – Perfect with a glass of cold milk!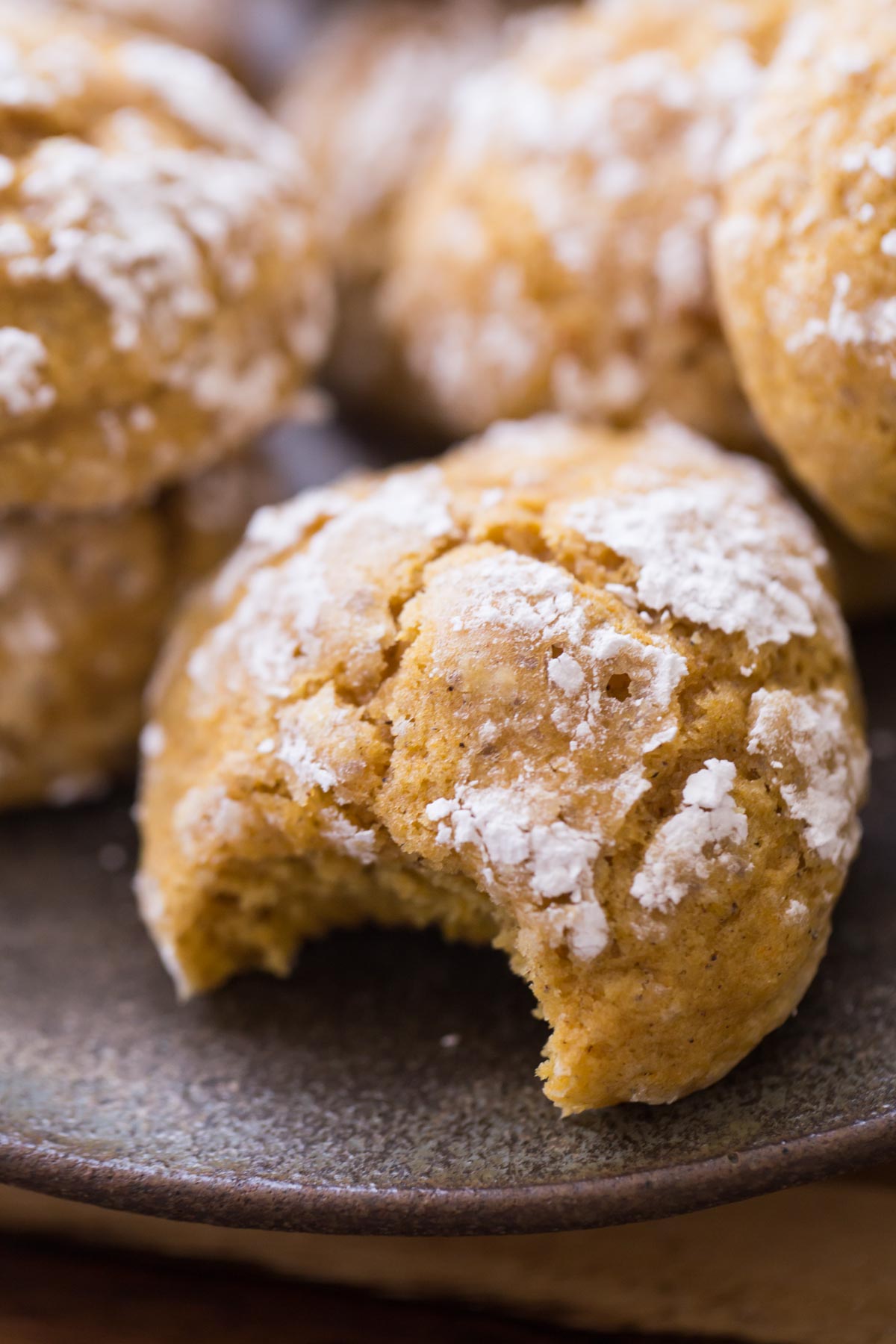 Chewy Brown Sugar Cookies – true story, I used to call brown sugar "sugar brown" when I was little
Carrot Cake Gooey Butter Cookies – someone make these for me now, please. pretty please?!
Cinnamon Apple Oatmeal Cookies  – I bet it's like an apple pie and caramel apple all in one bite! 
Salted Caramel Shortbread Cookies – Salted Caramel you say? Yes, please!
Oatmeal Cranberry Walnut Cookies – Now, I'm not necessarily a fan of nuts in my cookies, but I wouldn't turn down one of these!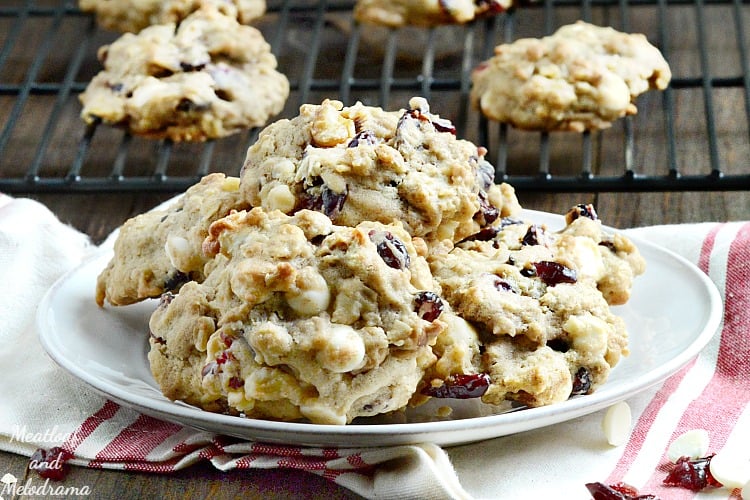 Pumpkin Spice Sugar Cookies – pumpkin spice and everything nice!
Caramel Apple Spice Thumbprint Cookies – the deliciousness of a caramel apple without having to first dunk your head in a bucket of gross water to get your apple!